Fair For You -
Ethical credit provider
• Qualitative Research to test and develop concept.
• Focus Groups to test and develop communications and website.
• Customer satisfaction survey to provide ongoing feedback
"Fair for You has worked with Shine Business Research for almost 3 years, and would highly recommend them. We had a small budget to create a new financial services organisation, and it was critical that we understood what our customers needed and what they perceived were the most important aspects of our proposed service. Our business plan was entirely rewritten through the expert handling of the focus groups. It is no surprise that our Trustpilot reviews continually place us as one of the leading financial services providers, as the information provided enormous contribution to our scoping and development phase. We retained the services of Shine through testing and launch, and then revisiting the website and literature afterward. This helped to ensure that our budget was most effective in addressing the aspects that mattered most to our customers. I have found Shine as professional and adept at presenting to our board and other interested parties in our work, as they were at managing forum groups. On a personal level, I felt confident at all times in their ability to deliver a moving brief through a very pressured phase of creating a new business."
Angela Clements
CEO and Founder of Fair For You Enterprise CIC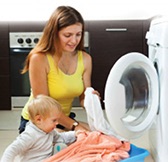 CASE STUDY
FINANCIAL SERVICE START UP